Ground Penetrating Radar
Ground Penetrating Radar is the application of subsurface radar scanning. For Worksmart, Inc that usually means the trolley mounted USRADAR 500 MHz SPR System pictured below.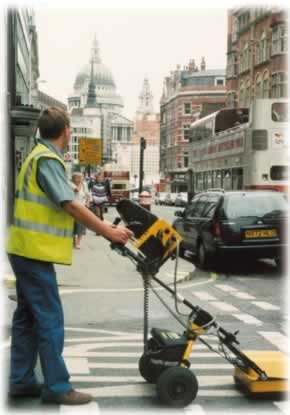 The trolley mounted configuration is similar in size and mobility of a push law mower. It allows us scan in tight places were older bulky systems would not be feasible.